About Laboratory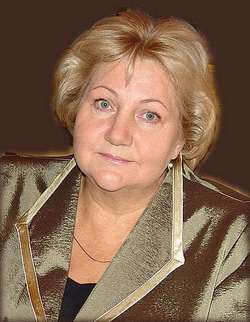 Head of laboratory: Corresponding Member of RAS, Dr.Sc. (Biology), professor
Ivshina Irina B.
Phone: (342) 280 81 14
E-mail:

The laboratory was established in 1988 and conducts bacteriology and taxonomy, microbial ecology and biotechnology studies. The work is carried out under the Program of fundamental scientific research of the state academies of sciences for 2013-2020 with basic funding on the registered topics: 52. Biological diversity. УStudy of functional and species diversity of microorganisms useful for ecocenoses and human activityФ (grant No. 01201353247). Section 1: УBiodiversity of actinobacteria in anthropogenically disturbed ecosystemsФ; 55. Biochemistry, physiology and the biospheric role of microorganisms. УMolecular mechanisms of microorganismsТ adaptation to environmental factorsФ (grant No. 01201353249). Section 3: УBiospheric role of the genus Rhodococcus actinobacteria and mechanisms of their interaction with the environmentФ; 62. Biotechnology. УSearch for and selection of new promising microorganisms for biotechnology purposesФ (grant No. 0121353246). Section 1: УBiotechnological potential of actinobacteria.Ф The research priority has been confirmed by the grants under the RAS Presidium program УWildlife: current state and development problemsФ, the Target program to support the interdisciplinary projects carried out at institutions of the Ural Branch of the Russian Academy of Sciences, the Integrated program of basic research of the Ural Branch of the Russian Academy of Sciences, the ФUMNIKФ program of the Russian Foundation for Basic Research, the subsidy programs to support research projects performed by international research teams at state educational institutions of higher professional education and(or) scientific organizations of Perm Krai, and the 7th EU Framework Programme (FP7).
There are ten full-time employees, including five researchers (two Doctors of Science, three Candidates of Science), two leading engineers (one Candidate of Science), two engineers, and a laboratory assistant. Using the laboratory facilities, five PhD students are working at their PhD projects.
During 2013−2018, a total of 60 articles, scientific reviews and book chapters were published in Russian and international journals (Microbiology, Applied Biochemistry and Microbiology, Ecology, Microbiology and Biotechnology, Current Microbiology, Environmental Science. Processes & Impacts, European Journal of Medicinal Chemistry, Genome Announcements, Journal of Hazardous Materials, Journal of Microbiological Methods, Journal of Molecular Catalysis B: Enzymatic, New Biotechnology, Process Biochemistry, Trends in Biotechnology, etc.). Eleven RF Patents for inventions and Certificates for computer software have been received.
In detail about laboratory>>