About Laboratory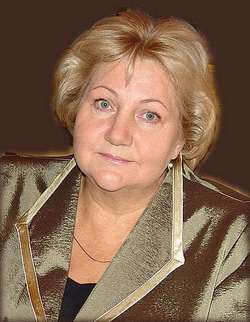 Head of laboratory: Corresponding Member of RAS, Dr.Sc. (Biology), professor
Ivshina Irina B.
Phone: (342) 280 81 14
E-mail:

The laboratory was established in 1988. Research interests are focused on bacteriology and taxonomy, microbial ecology and biotechnology. Financial support comes basically from the Institute of Ecology and Genetics of Microorganisms, Ural Branch, Russian Academy of Sciences, in accordance with the general plan of research. Prioritized researches are supported by the grants of the Federal Special-purpose Research Programme, Russian Federation; Federal Special-purpose Programme INTEGRATION; Russian Federation Foundation for Basic Research; British Royal Scientific Society as well as INTAS and NATO Programmes.
The laboratory staff consists of ten members, including four researchers (of which two are Doctors of Science, Biology, and two Candidates of Science, Biology), one leading engineer (Candidate of Science, Biology), two senior engineers (Candidates of Science, Biology), two engineers, and one laboratory assistant. Four PhD students are carrying out their PhD researches. Two doctoral theses and five PhD theses have been defended by the laboratory staff.
In detail about laboratory>>